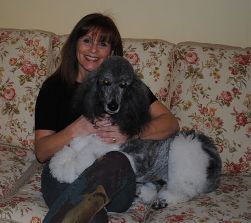 ---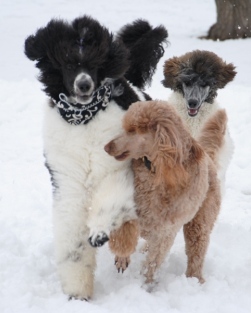 Judy NEIL

Pristine Standard Poodles

Tel.: 613-209-5162
514-525-2827
Cell: 514-882-4461

WELCOME

We are a small home based Hobby Breeder, located in Cornwall, Ontario Canada. We have a fully fenced landscaped yard with plenty of room for the Dogs to run and play.
We do not have any kennel facilities, all puppies are prespoiled with lots of love in a caring environment in our home. They are well socialized with our family & children & other dogs. They are family members and are a big part of our lives.
We produce parti's, brindles, phantoms, cream, black and beautiful red poodles.
Standard poodles, are one of the most wonderful dogs on this earth. They are very loving, athletic, playful, clownish, and unbelievably smart. Just let one steal your heart, and wait for the fun to begin.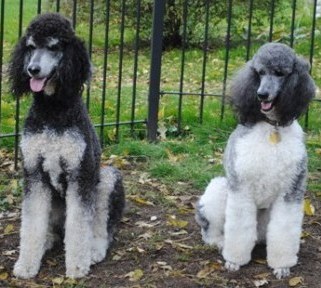 Frankie & Stella (above)...were the first two dogs in my breeding program.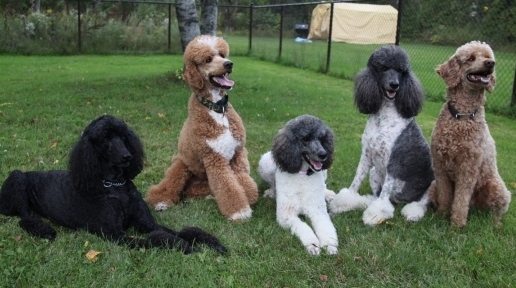 Our dogs are CKC, AKC, UKC registered.
Click on the link
OUR DOGS
for additional information.